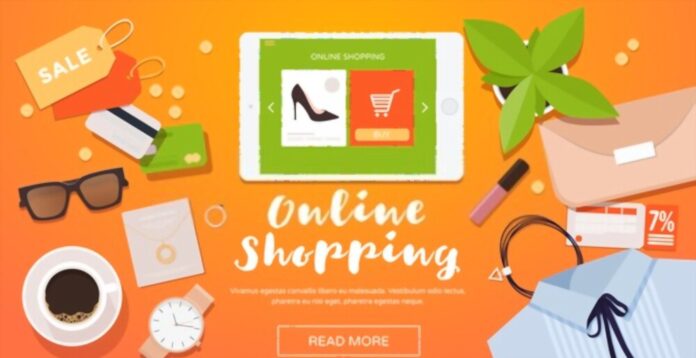 Ecommerce websites in Uganda have been flourishing in the last 10 years especially after the government sought to strength the country's digital economy. With a dynamic economy and a large population proficient with digital technologies, Uganda is the fastest-growing market for e-commerce in East Africa. Several ecommerce platforms and digital applications are already fighting for market share.
Several ecommerce actors are already in place, but they all trail behind overwhelming leader, Jumia. Though the market is growing in both in size and scope, as the range of products bought also diversify, existing players and newcomers still have to face Jumia, the hegemonic leader of ecommerce in Uganda and Africa at large.
List top 5 ecommerce websites in Uganda in 2021
To give you more perspective of Jumia's lead and its top followers in the Ugandan e-commerce, here are the current top 5 leading e-commerce websites in Uganda in 2021.
1. Jumia Uganda
Founded in Nigeria in 2012, and launched in Uganda in 2014, Jumia has over the years grown to become Uganda's biggest and most popular ecommerce site in Uganda. With over 800,000 monthly users, Jumia Uganda is surely an ecommerce leader in Uganda.
The fact that Jumia partners with many local and international brands makes them the ultimate one-stop-shop for their customer's needs.
Jumia offers a variety of products, from electronics, computers, phones, gadgets, lifestyle items, books, home appliances, fashion items, groceries, kids items, jewelry, and many more.
Because of its customer-centric user interface, shopping on Jumia website/app is a breeze. The platform has a powerful User Interface (UI) which makes navigation and purchase process seamless.
In addition, this e-commerce giant also offers a cash-on-delivery (COD) payment method giving their customers a complete online bargain hunting experience.
Payment methods accepted by Jumia Uganda
Debit and Credit card payments
MTN Momo
Airtel Money
Cash on Delivery (COD)
Shipping methods at Jumia Uganda
Delivers directly at your doorstep
Meet-ups
Pick-up
Shipping fees at Jumia Uganda
What i like about Jumia Uganda
Wide range of products to choose from.
Dependable delivery
Seamless refund process
Returns and exchanged are accepted
Money back guarantee.
Extensive search filters tailored to individual products.
Cross platform
What i dislike about Jumia Uganda
Some products are not as advertised (use of deceptive images).
Product prices are higher than those in the local market
Many customers complain of counterfeit products especially Jumia Global products.
Relatively high delivery fees.
Charges a delivery fee even when you personally collect item from their pickup station.
Charges delivery fee per order. No combined delivery charge.
Pickup stations are only available in select locations, mostly in central Uganda.
2. Kikuu Uganda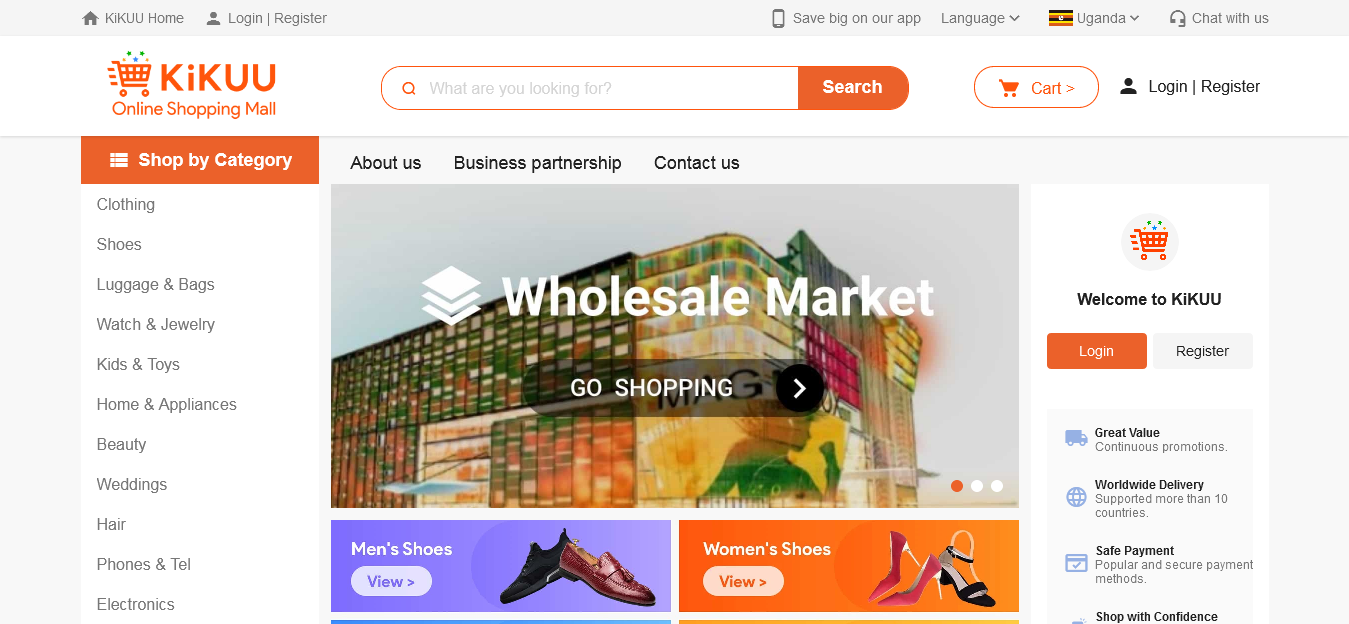 Kikuu is a Chinese own online retail site with operations in Uganda and other Africa countries. Kikuu Uganda is literally a dropshipping store with no stock at hand. All items on their site imported from China upon confirmation of an order from a buyer. Kikuu is a go to place for fashion accessories and consumer electronics.
Payment methods accepted by Kikuu Uganda
Shipping methods at Jumia Uganda
Delivers directly at your doorstep
Meet-ups
Pick-up
Shipping fees
Kikuu Uganda offers free shipping on all orders
What i like about Kikuu Uganda
Easy and hassle-free payments via mobile money
Large catalogue of products
Cheap products
Free shipping on all orders
Extensive pickup station network
What i dislike Kikuu Uganda
Very poor customer care
Sells replicas and counterfeits according to reviews
Does not accept Cash on Delivery (COD)
Poor quality products
Longer delivery times of over 30 days
Low reputation because company is not known despite having existed here for over 5years.
3. Ubuy Uganda
Ubuy is a new entrant in the market. It has origins from Kuwait and has presence in over 90 countries. It is operated by Ubuy Holding Company SPC. Ubuy was founded in 2012 although it launched its operations in Uganda in 2020.
Just Kikuu, Ubuy does not keep any stock at hand. All products on the site are imported from USA, UK, Japan, China, Hongkong and South Korea. Products are only imported upon placing order on order on their site. Typically, Ubuy ships their items in 5-10 business days.
You can get a variety of products on Ubuy including electronics, fashion items, home improvement items, cell phones and accessories, laptops, perfumes, beauty products, office products, skin care products and many more.
Ubuy isn't exactly a shopping platform to go to if you're looking for cheap finds, but if you're looking for authentic products, this is one of the places to be.
Payment methods accepted by Ubuy Uganda
Debit and Credit card payments
PayPal
Neosurf
Shipping methods at Ubuy Uganda
Delivers directly at your doorstep
Meet-ups
Pick-up
Shipping fees at Ubuy Uganda
Varies depending on origin of product but starts at UGX 7,000/-
What i like about Ubuy Uganda
Authentic products from USA, UK, Japan, Hong Kong and China
What i dislike about Uganda
Long delivery times
Their products are insanely expensive. Their prices almost double or triple those in the local market.
Mobile money payments not accepted
High shipping fees
Unreasonably high customs fees
Poor customer service
No clear guarantees or refund policy. Literally you buy at own risk.
4. Jiji Uganda
Buy and Sell for free! That is the Jiji Uganda slogan. Launched in June 2019 after acquiring OLX Uganda, Jiji has thrived as the biggest classified ecommerce site in Uganda. Jiji has positioned itself as Uganda's most preferred classifieds platform where everything sells.
With Jiji, if you have any unwanted item(s), you simply take its photo, upload it on the site and get customers real quick.
Unlike regular online shops and ecommerce marketplaces like Jumia, Jiji does not accept online payments. Business on Jiji is between a seller and a buyer. Once you identify an item you like on their platform, you contact the seller, meet up, inspect the item and pay cash if the item is per the description and meets your expectations.
Payment methods accepted by Jiji Uganda
NB: Jiji's business model does not allow online transactions since the business is between a seller and a buyer.
Shipping methods by Jiji Uganda
Shipping fees at Jiji Uganda
No delivery fees involved at Jiji Uganda since seller and buyer meet in person.
What i like about Jiji Uganda
Multiples deals of used items at competitive prices
Freedom to bargain. Sellers are willing to negotiate.
Pay cash on delivery
Find buyers near you thus no need to pay delivery fees.
Great platform for getting rid of unwanted stuff.
What i dislike about Jiji Uganda
Hub for scammers
No returns
No money back guarantee
Risk of buying stolen used items
It is more of a hyper local platform and you need to continuously search for products in order to get a great deal.
Delivery times depend on the reliability of the seller.
Jiji makes it easier for merchants to register on the platform without any checks and verifications, thereby attracting thousands of bogus merchants on board.
5. Neketa
Neketa.com is a new classified ecommerce site similar to Jiji Uganda. It is a rapidly growing ecommerce platform for ecommerce classified ads. There's a likelihood that it will meet and surpass its competitors soon enough. Neketa aims to be the leading classified site in Uganda.
Many people prefer Neketa because of its extremely simple to use mobile app and web portal. You do not have to take much time trying to understand how to place an ad or find the right product.
Posting an ad on Neketa is free, however, if you want to sell your item faster, Neketa requires you to pay for their premium plan so your ad is featured on home page and search results pages.
Payment methods accepted by Neketa
NB: Just like Jiji, Neketa's business model does not allow online transactions since the business is between a seller and a buyer.
Shipping methods accepted by Neketa
Shipping fees at Neketa
No delivery fees involved at Jiji Uganda since seller and buyer meet in person.
What i like about Neketa
Simplicity of creating advertisements
Intuitive User Interface
Multiple deals for used products
Enough categories available to post any kind of ad
Buy goods at cheaper price to sell them on other platforms at higher price
What i dislike about Neketa
Product delivery not available
Site has a good number of fraudsters but can be avoided if precautions are taken.
No guarantee
No returns
CONCLUSION
Now that ecommerce websites in Uganda have become more established  in the country and more familiar to Ugandans, we can expect that it will expand further and get better from here on. We are only beginning to witness the digitalization of online retail shopping in Uganda. Shopping for your needs is now easier and more convenient with the advent of these online shopping websites in Uganda. If you haven't tried them yet, it is time to try them. Not only will they keep you safe during these pandemic times, they will also save you time and money if you're strategic in catching seasonal sales from these online stores.
To help you remember, these are the ecommerce sites we discussed in this blog:
Jumia Uganda
Kikuu Uganda
Ubuy Uganda
Jiji Uganda
Neketa
Tags: ecommerce sites in Uganda, ecommerce Uganda, best online shopping sites in Uganda, ecommerce platforms in Uganda, online shops stores in Uganda, ecommerce companies, online shopping companies in Uganda, shop in Uganda.
Support ICT Guy become better
This is not a Paywall, but creating content like this consumes a lot of time, effort and money. Right now I'm spending the most part of my time creating the information you need – all without charging for access, selling your data or running ads. Instead, I rely on the generosity of individuals like you who help me keep the record straight. I don't ask often, but right now, I have bills to meet in regard to maintaining this blog. If you found my content helpful, I'm requesting that you support me in any way you can so I can continue creating more content like this. From as little as $1 or more, your support will enable me afford the expenses that come with operating this website while it remains free of advertisements. If each of my blog readers gives me just $5, I could end this fundraiser today! For information on how to send in your donation, please WhatsApp me on +256797326164. Thank you!